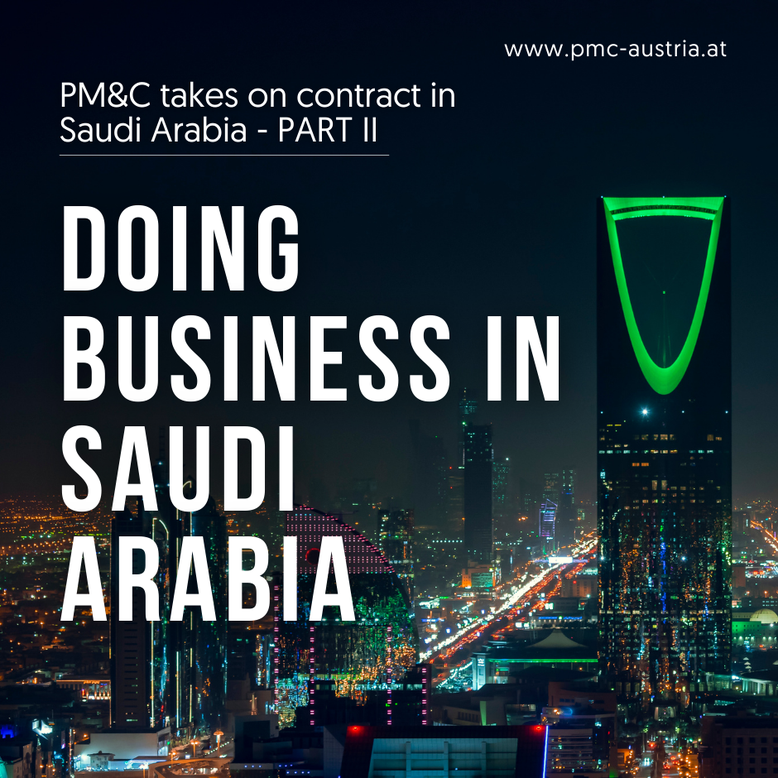 Understanding a country's business culture is central to doing business successfully. My current assignment took me to Saudi Arabia. Business etiquette is different here than in other countries, and today I would like to share my personal experience:
#1 Business in general
Today, Saudi Arabia has business relationships with the entire world that go beyond oil exports: Petrochemicals, healthcare, telecommunications, and tourism are now big business. And the kingdom's business spirit is opening up, supporting start-ups and small and medium-sized enterprises. 
#2 Business culture
Much of the country's workforce is expatriate, but most decision-makers are Saudis and senior executives. Doing business in Saudi Arabia requires flexibility, patience, open-mindedness, negotiation skills, a calm demeanor, and the ability to hold cordial conversations. Everything revolves around personal relationships and consensus. In return, you will be rewarded with great hospitality.
#3 Communication
Small talk, networking, socializing, and confidence building are crucial. Conversations about art, family, business, culture, and sports are accepted. However, stay away from local politics, religion, and the royal family. Knowing a few words in Arabic is an advantage. If a conversation gets louder, don't immediately think that your counterpart is unhappy. It has been my experience that Saudis like to discuss things enthusiastically. However, conversations can also become very quiet - usually for reflection. Always pay attention to body language, because a "no" in business matters can often be seen in body language rather than words.
#4 Working hours
Most offices work Sunday through Thursday with a long lunch break. Expats are often expected to be on call for their companies around the clock.
#5 My personal tips
Never openly argue with your host.
Never lose your temper.
Use only your right hand when eating, handing over a gift or business card.
Accept that initial meetings are often about getting to know each other. So don't be pushy.
Be patient, you will reach your goal only when you have the legally signed contract in your hands 😊
Stay tuned!
PM&C: Competence for your project!