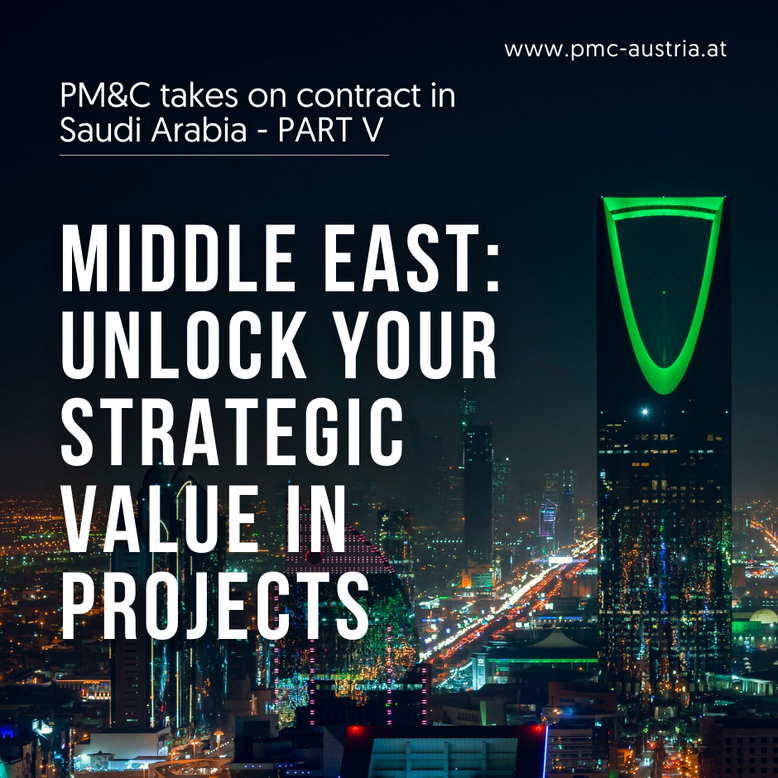 For 6 months PM&C has now been supporting the rebuild, expansion and modernization of a chemical plant in Saudi Arabia.
The pace of transformation is rapid, and numerous giga- and mega-projects are on the starting blocks. They are a key driver of economic growth in the Middle East and more important than ever.
With the emergence of new ways of working due to the pandemic, the shortage of skilled talent in project management, and the adoption of new technologies, the traditional role of project management in the Middle East must evolve rapidly to remain effective and relevant in the long term.
So, it was with great interest that I read last week's PwC report, based on a global survey by PwC and PMI. The report explores what project managers and executives in the Middle East can learn from the top 10% in global project management to improve their own performance.
The analysis culminates in key lessons that can help PMOs (Project Management Offices) in the Middle East unlock their strategic value:
Middle East organizations need to strengthen C-Suite support for the PMO to help move it beyond the execution of projects to driving corporate strategy.
PMOs must tailor processes and methodologies to the different needs of the organization and stakeholders to maximize their value.
The current talent shortage requires organizations to build winning project management capabilities to avoid the risk of project failures, or alternatively to outsource PMOs.
PMOs should use outcome-based measurements, engaging across the organization to develop KPIs that will enable them to become strategic "Project influencers" and changemakers.
PMOs need to implement digital upskilling at pace, supported by a cultural shift towards a digital mindset inside the PMO and the C-Suite.
With hybrid working set to remain, project managers will need more support and training in managing teams remotely.
For anyone interested in projects in the Middle East, I encourage you to read this interesting report.
PM&C: Competence for your project!