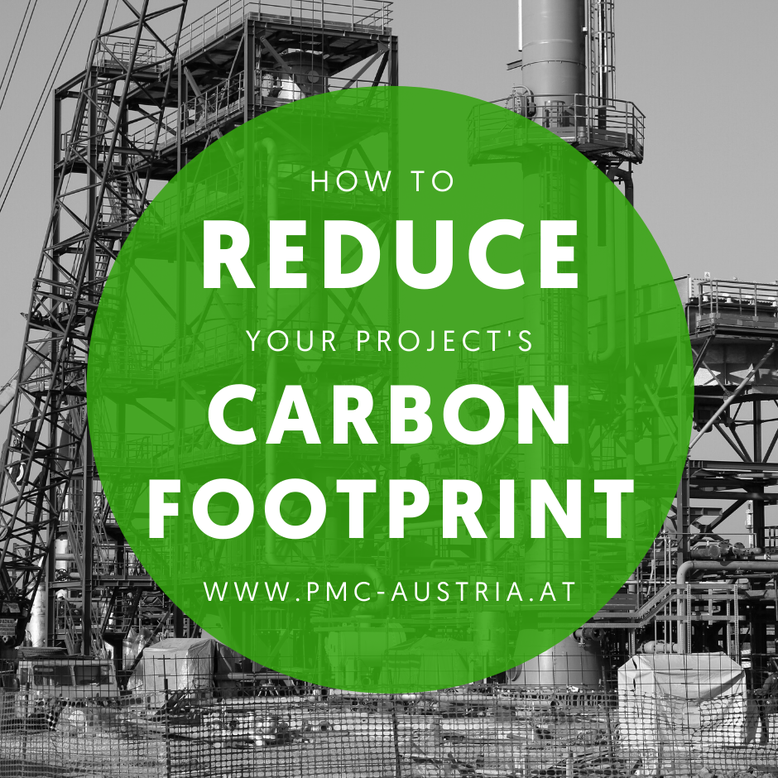 In the future we will see a lot more tenders for projects asking questions about climate impacts, company policies, and attitudes toward minimizing climate impacts.
There are many factors that project managers can look at to reduce the carbon footprint of their projects. For many it's a challenging and complicated issue that often quickly becomes complex.
We are here to support!
PM&C is known for "simple and understandable answers to all complex project management questions". 
When asked how to reduce a project's carbon footprint, our answer is:
Understand your impacts
Reduce your impacts
Offset what you can't reduce
First, you need to measure the environmental impact of your project and the greenhouse gases associated with delivering it. Second, you can make changes to the design and plan of the project by reducing energy use or implementing a recycling policy. Third, offset or neutralize residual carbon footprint by implementing eco-friendly activities or supporting CSR projects.
It's time to act with the help of experts.
For more information on this topic, contact us.
PM&C: Competence for your project!