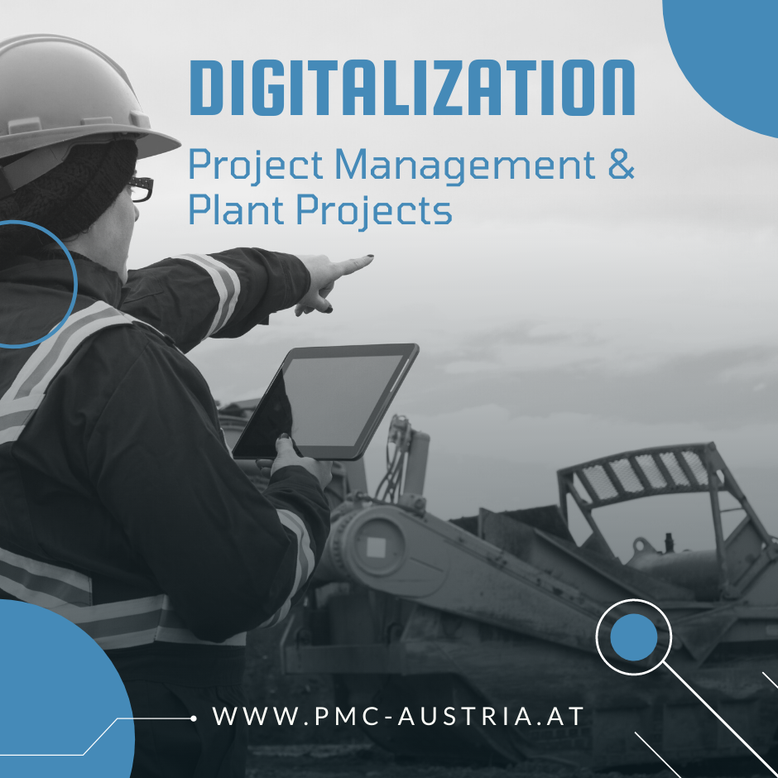 The digital transformation is being felt in all areas of the economy and is also bringing serious upheavals to project management and the construction industry.
Some of the key drivers include modeling and visualization tools, machine learning and AI, communication and collaboration tools, blockchain technology, cloud computing, high-performance computing, drones, big data, and innovative simulation technologies, to name a few.
At the click of a mouse, everyone involved in the project will be updated on the latest project status at any time.
External suppliers, partners or sponsors can be easily integrated into the project via cloud solutions.
Digital visualization tools make it possible to display different scenarios and thus implement changes at a very early stage of a project in a resource-saving manner.
Planning takes place more in a virtual environment. Digital process and data models known as BIMs (Building Information Modeling) allow joint planning. In this way, a digital infrastructure is created that brings all data from the start of planning to maintenance into a single system.
With digital tools, construction errors can be documented with smartphones and stored in the cloud, orders are received via tablets and production processes are increasingly controlled by computers.
Project management platforms help with work organization and communication tools enable virtual collaboration and quick response.
Document management solutions based on cloud services enable simultaneous access to files, parallel working and sharing of scope.
Digitalization makes projects more transparent for everyone involved, and organizational processes can be made simpler and clearer. Digitalization also means more speed and synchronization in real time.
At PM&C, we support you in defining your digitalization strategy in project management and we help you find answers to important questions:
How do we want to communicate internally and with our stakeholders?
Which technologies will help us to make work even more flexible and efficient?
Which control and planning tasks can be handled digitally?
What special features do we need to consider when designing our processes?
Which digital project management tools are best for us?
PM&C: Competence for your project!