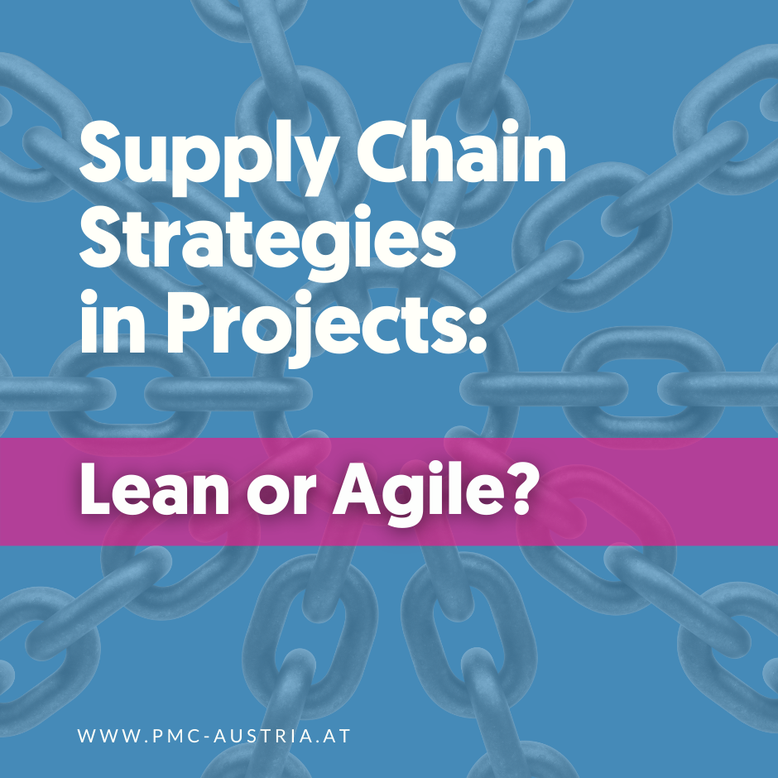 The right supply chain strategy is key to achieving project goals within the planned budget and time.
When to use lean and when to use agile supply chain strategies?
The supply chain should be lean when cost and quality are priorities, while time and flexibility are less urgent. The disadvantage of this approach is that in the event of a change, there are high costs due to new sequencing and unknown knock-on effects for upstream suppliers.
Agile supply chains, on the other hand, are fast and flexible, but need clear communication, otherwise high inventories have to be kept to cover peaks. The shorter tender periods, parallel design processes, and faster operations enable higher returns on investment, especially when the cost of debt is low. The key to success in an agile supply chain is efficient collaboration, relationship management and transparent communication with suppliers.
At PM&C, we help you find the right supply chain strategy for your project and answer questions like:
Can variety be reduced through standardization?
How can supply chain efficiency be increased?
What is the impact of increasing offsite manufacturing processes and using modular construction?
How can decisions be automated through the use of technology and digital intelligence?
PM&C: Competence for your project!