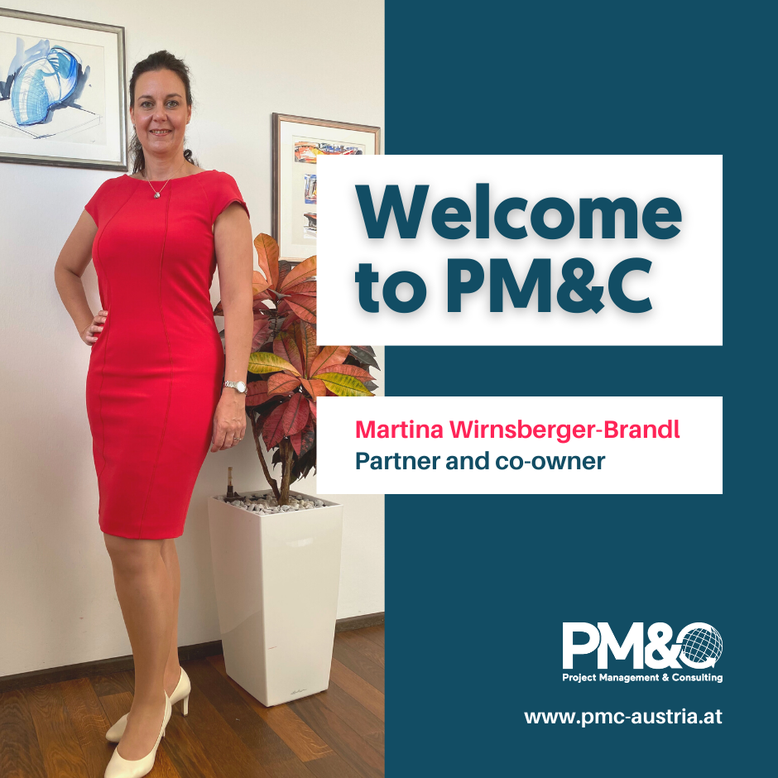 PM&C Project Management & Consulting is pleased to announce that Martina Wirnsberger-Brandl is joining the management team as partner and co-owner.
From now on, Martina and Werner Wirnsberger-Brandl will develop and shape the company together.
Martina has many years of experience in international project business and is an expert in international tax law. She will be responsible for business development, tax and contractual matters in projects as well as marketing.
We wish Martina every success in her new role.
About PM&C 
PM&C is an Austrian based company specialized in plant engineering projects. PM&C offers full project service from project initiation to commissioning, project management, project development and crisis management. As family-run company the primary focus is always on people, diversity, and inclusion. PM&C stands for independent project evaluation, international experience, short and understandable answers, as well as solution-oriented and structured work based on realistic planning assumptions.
PM&C: Competence for your project!