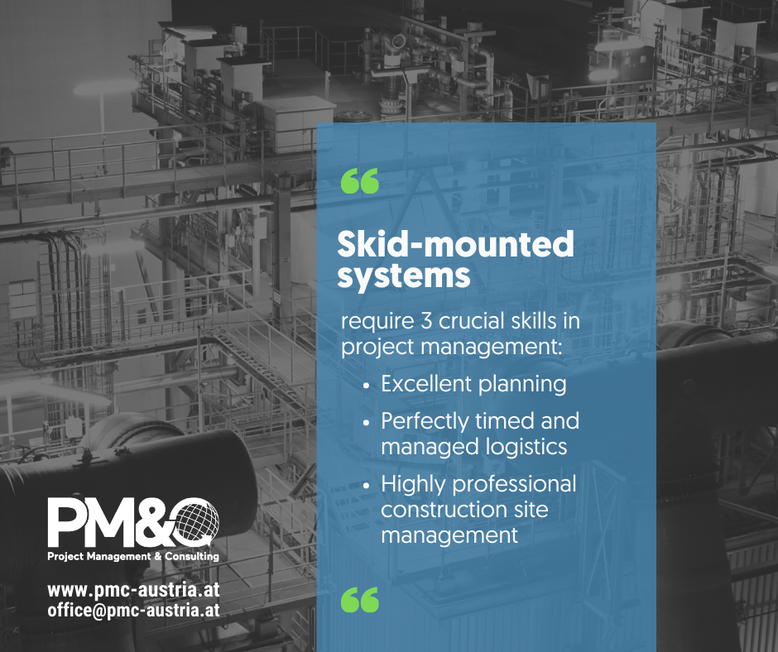 Managing EPC projects and delivering large production plants is a complex task. It takes a high level of technical and commercial skills to manage the complex supply chains and keep  everything within tight schedules and budgets.
In the future, systems mounted on skids will drastically reduce the time required to build systems and reduce operational disruptions in the event of an expansion or upgrading. However, this trend is changing the old construction site management as we used to know it.
In order to achieve the positive effects on the cost side in connection with greater flexibility in architecture planning through skid-mounted systems, three skills in project management are
particularly crucial:
Excellent planning
Perfectly timed and managed logistics
Highly professional construction site management
PM&C has extensive experience in this area and specializes in accompanying complex industrial plants. We are happy to support you in successfully initiating transmission processes. Our mission is to accompany you on the way and bring even more efficiency to your project.
Contact us!