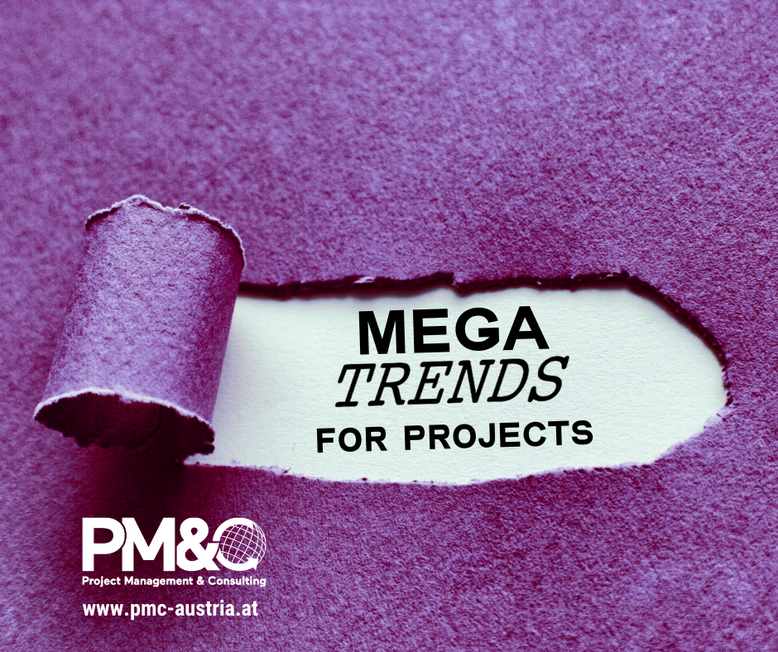 The Project Management Institute has recently conducted an assessment of the most pressing trends around the globe.
These 5 megatrends dominate the project economy. They force project leaders to make difficult decisions about how to move forward and which projects to pursue or stop. At the same time, they are also a large opportunity.
The 5 megatrends:
COVID-19
Climate Crisis
Civil, Civic, and Equality Movements
Shifting Globalization Dynamics
Mainstream Artificial Intelligence
Organizations can target these trends through the types of projects they focus on, and their approach to those projects, creating a multiplier effect for good:
Making social impact projects a strategic priority
Fostering open and innovative partnership ecosystems
Rethinking relationships with customers and wider stakeholders
The PMI report provides a preview of the world we will live in and how our community of project leaders and change-makers can create greater social impact and value. Have a look at the PMI-report:
https://www.pmi.org/learning/thought-leadership/megatrends
We at PM&C are well prepared for these megatrends. We are happy to support you with your projects.
Contact us!