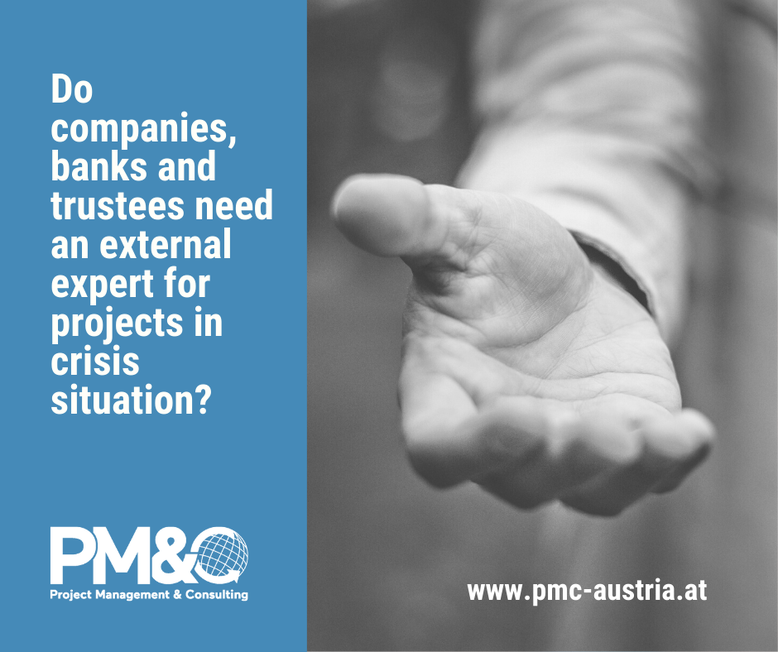 Often, crises emerge unexpectedly, are difficult to prepare for and we do not know what might happen next. It was the same with COVID – and the world has changed.
This creates an immediate demand for expertise. And if sufficient expertise and reliable information is not available within the organization, it should be drawn from elsewhere: from experienced external experts specialized in crisis management of plant projects – like PM&C.
What we do:
Evaluate projects in both planning and construction stages
Assess existing contracts and claims
Analyze and assess project risks, capacities, and qualities
Implement independent project audits
Assume interim project management
Assess project progress/successful completion
Develop exit scenarios
Finalize arrangements with all stakeholders
Your benefits:
100% transparent and independent evaluations
Clarity on decisions
Implementing projects effectively and efficiently in a crisis
Maintaining achievable plans under pressure
Keep in mind: Effective response strategies largely depend on the quality of expert knowledge on which the response strategies are based.
Thus, yes – asking us for help pays off.
Get in contact with us!