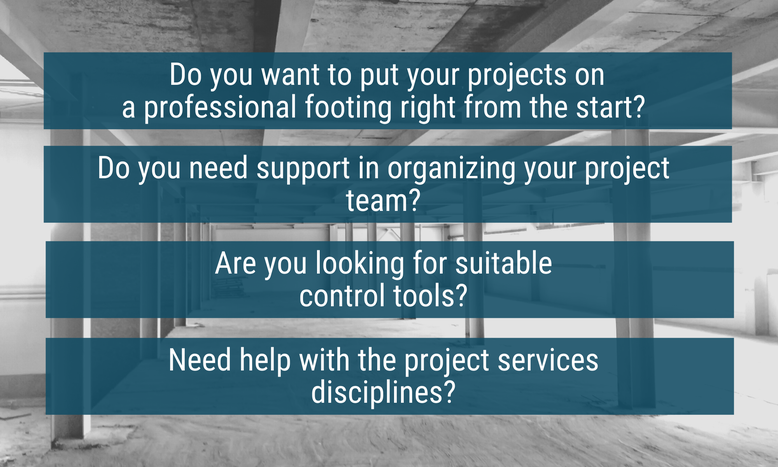 PM&C helps you with all questions of project management. We have years' experience in handling international plant engineering projects directly on site, both as project directors and program managers.
We know what we're talking about, work out tailor-made solutions for you, and then implement them together with you.
Ideally, you should already involve us at the detailed planning stage, because this is decisive for the future course and success of the project.
Our main services:
Project controls
Scheduling
CAPEX tracking
Progress measurement
Contract & document management
We are happy to take on additional project management services as well.
Contact us to learn more about our services: office@pmc-austria.at