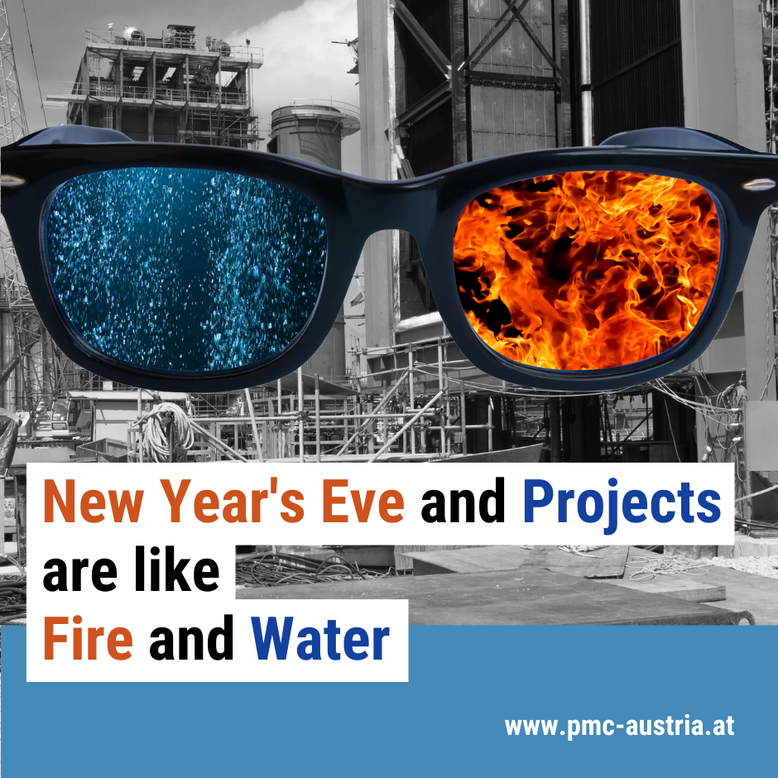 Annually at the end of the year, we question many things: Why did I not achieve my intended goals from last year again? What do I need to change? New Year's resolutions are often born out of such questions and self-doubt. 
The process of questioning makes sense – but often the good resolutions fail after a short time because the goals were not set correctly – be it out of overzealousness or due to the wrong motivation. 
Set your objectives as the project professionals do – according to the proven SMART formula: "Specific", "Measurable", "Achievable", "Relevant", and "Time-based".
Some will immediately say, "Everyone already knows that anyway." 
I counter: "Knowledge alone is too little, otherwise I wouldn't see projects fail again and again precisely because of this! The crux of the matter is that "knowledge" must actually be "applied"." 
When it comes to SMART objectives, two points in particular are especially challenging:
Measurable: 
Your goals must be measurable and quantifiable – with a specific metric, a specific milestone, and a desired outcome, given a specific budget. 
Achievable: 
Your goals must remain ambitious yet achievable. You should have a good understanding of the resources, skills and tools available and ask yourself if this goal can be achieved given constraints such as schedule and cost, as well as the sometimes difficult external influencing factors. 
Follow the SMART formula and your targets will become a clear project plan. At the same time, your chances of successfully achieving your goals will increase significantly.
So, if you want to achieve your goals in 2022, rely on SMART project planning instead of good intentions!
PM&C: Competence for your project